Tak wygląda Skill Tree w The War Z
Dodany przez
guru
prawie 11 lat temu
8 6965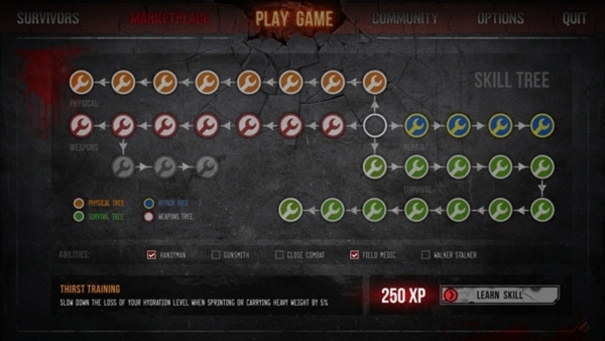 Wygląd Skill Tree będzie identyczny dla wszystkich, bo jak pewnie wiecie (albo i nie), The War Z nie posiada klas postaci.
Będziemy mogli jednak wybrać, która ścieżka rozwoju jest dla nas bardziej opłacalna, więc po jakimś czasie wykrystalizuje się pewien obraz bohatera i jego specjalności.
Drzewko dzieli się na cztery typy: Physical Tree, Survival Tree, Repair Tree oraz Weapons Tree:
Skille kupujemy… za expa.
Nie wiadomo, kiedy zobaczymy to na (zbugowanych) serwerach.
guru